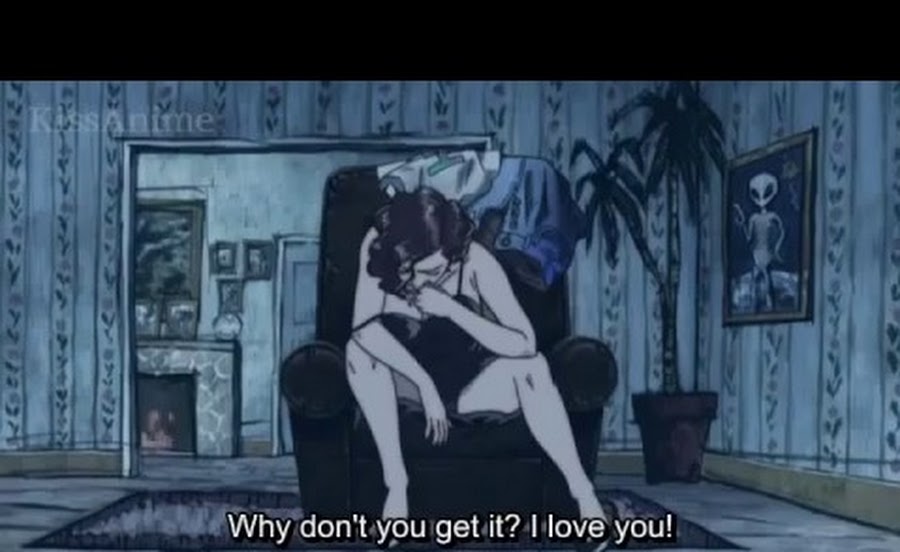 Sweat Punch is a series of five Studio 4°C shorts collected as a direct-to-DVD package film entitled Deep Imagination.

1. Professor Dan Petory's Blues
Puppet Professor Dan Petory comedically discusses a series of serious or strange occurrences.

2. End of the World
"End of the World" is a science fiction story about a young alien girl named Yuko as she escapes from the world of humans. After meeting Kazumi, a human girl Yuko met at a rock concert, the girls head to Kazumi's apartment. Before Yuko even takes off her shoes, however, she leaves through Kazumi's TV with her trusty cybernetic steed FACE to wage a retaliatory campaign against hordes of S&M monsters from another dimension, and the evil queen of Yuko's world.

3. Kigeki (Comedy)
Set during the Irish War of Independence, a five-year old girl goes out in search of the mysterious Demon's Castle - home of the Black Knight whose services she hopes to recruit. The Black Knight is a dark, young, skilled swordsman who will only accept a particular genre of books as advance payment.

4. Higan (Enlightenment)
An injured man lies completely still in a hospital room with doctors hovering at his bedside, appearing serene and peaceful as he slowly succumbs to death. However, in his own mind, memories of a recent battle vividly flash by. Thoughts of death and chaos haunt him, even in his final moments.

5. Garakuta no Machi (Junk Town)
One summer day, a young boy encounters a little robot at a shopping arcade-a hungry little robot, it turns out, as he devours one machine after the other, growing in size with each "meal". This story of a boy, a machine, and their little adventure is the tale of an unusual friendship, enriched by the details of daily life and seen through the director's unique visual style.
recommendation

or anime you might like